What's in Primary History and Geography?
Pearson Primary History and Geography is a tried-and-tested curriculum resource built with Reach Academy Feltham, Jon Hutchinson (Director of Training and Development at the Reach Foundation) and Emily Maule (Director of Humanities and Social Sciences at Reach Academy Feltham) so you can be confident in an approach created in schools, by leaders who understand what the DfE and Ofsted look for.
With this resource, you can be confident that you are investing in:
A complete curriculum, so pupils can develop the conceptual and disciplinary knowledge to become young geographers and historians.
A pedagogically rigorous approach, validated by the hundreds of classrooms who have clarified their intent, been supported through their implementation and seen the evident impact.
A resource supported and underpinned by professional development.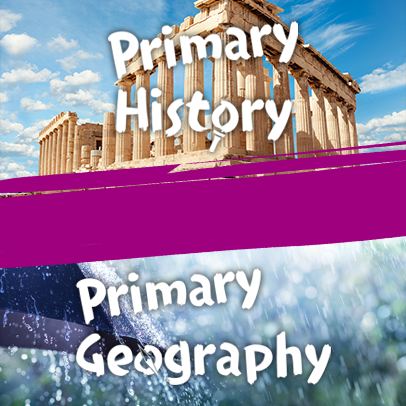 What's in Primary Science Bug?
Science Bug is a comprehensive and coherent online and print science programme for today's curious children. Science Bug is designed to build the knowledge and skills needed to spark imagination, fuel curiosity, and nurture confident young scientists.
A challenging and complete curriculum programme from Year 1 to Year 6, Science Bug:
develops subject knowledge through highly structured domain knowledge in the National Curriculum

is designed, tested, and proven with children across the country in a range of settings, and packed with fun, hands-on activities, videos, and animations

provides support and guidance to use in a way that's right for you, personalised to the needs of your school and setting with tools and suggestions to inspire your science teaching.